Contact
Turnaround Gaming in Tunisia: what about protest strikes by bankers…
Blog geplaatst door Jan Adriaanse
A little while ago we were invited by a Dutch development bank to play one of our notorious real-life turnaround games at the annual so-called SOS-conference. An exciting event bringing together more than fifty turnaround and workout specialists affiliated to top-level development banks from around the globe, with participants flying in from Africa, Europe, the Americas and Asia. Place to be: Hammamet, Tunisia.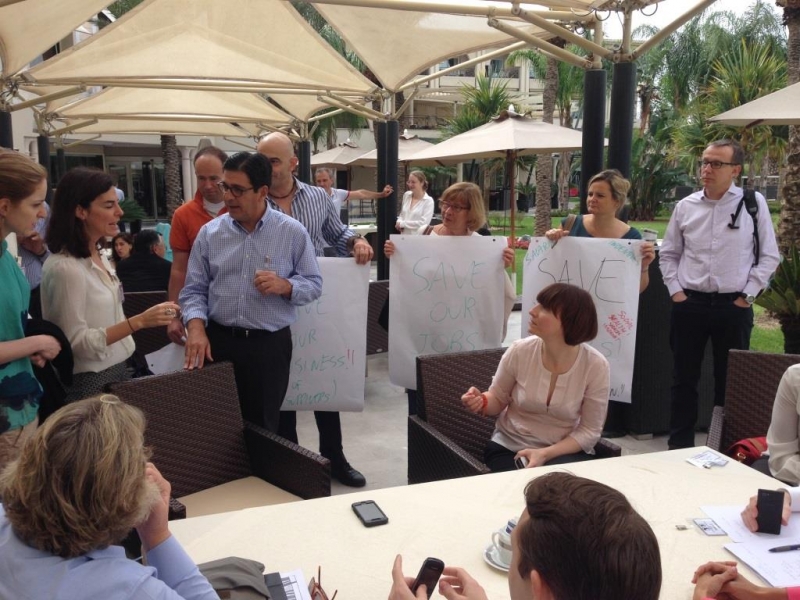 The question was, as always, clear and simple: develop an exciting turnaround gameplay, based on a true turnaround story, that challenges already experienced participants. Moreover, excite them and further train their turnaround management and workout skills.
I think we managed that.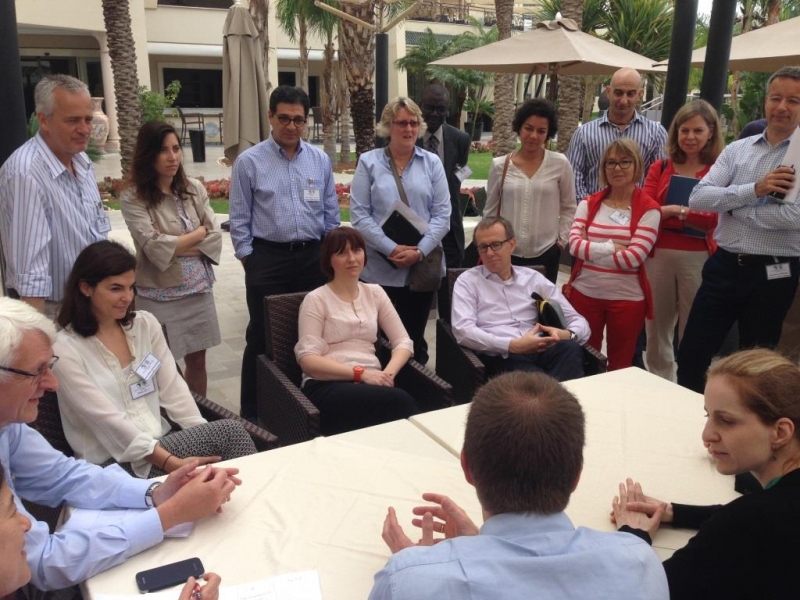 The game, that took 3 rounds with an overnight negotiation process, culminated in an early morning breakfast meeting in which all parties – local and international lenders, company management, consulting firm and employee representatives including unions – came together at the negotiation table. Indeed, on the sunny terrace of the chique Russelior Hotel.
As the clock was ticking tension mounted. Parties worried about getting to an agreement as at first nobody really wanted to move. Until… the 'employees and unions' started a protest strike (much to the puzzlement of the other hotel guests) with a fascinating and loud spectacle as a result. As bankruptcy was nearby luckily the parties finally came to an agreement. And with that the company was rescued (just remember: the game was played by bankers only).
All's well that ends well.
Looking back, the Tunisian experience once again shows how powerful serious gaming can be in learning environments and in what a mesmerizing way games sometimes come close to reality.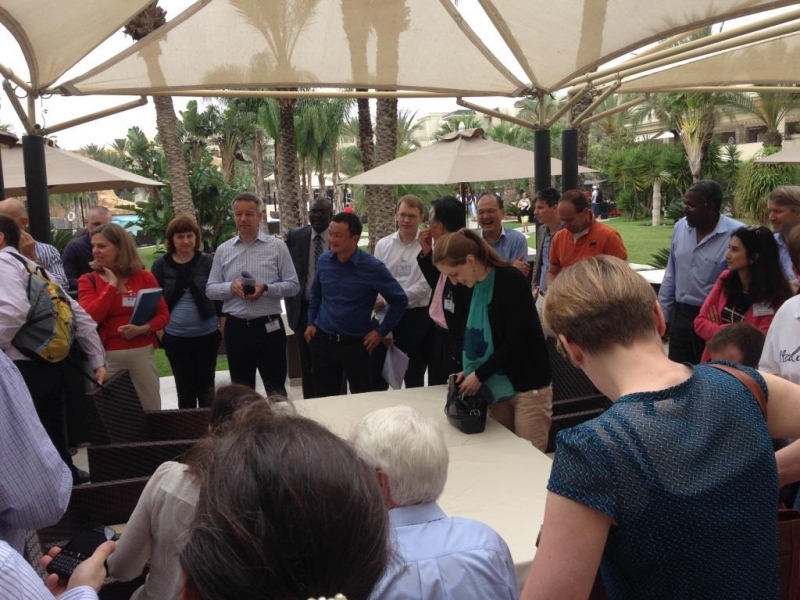 For more information about serious turnaround gaming and what it can offer for your company's professional development program, please do not hesitate to contact us.