Contact
Playing a Turnaround Power Game in Sweden
Blog geplaatst door Jan Adriaanse
In the past year we have been busy co-developing an online change toolbox for one of the world's leading car manufacturers.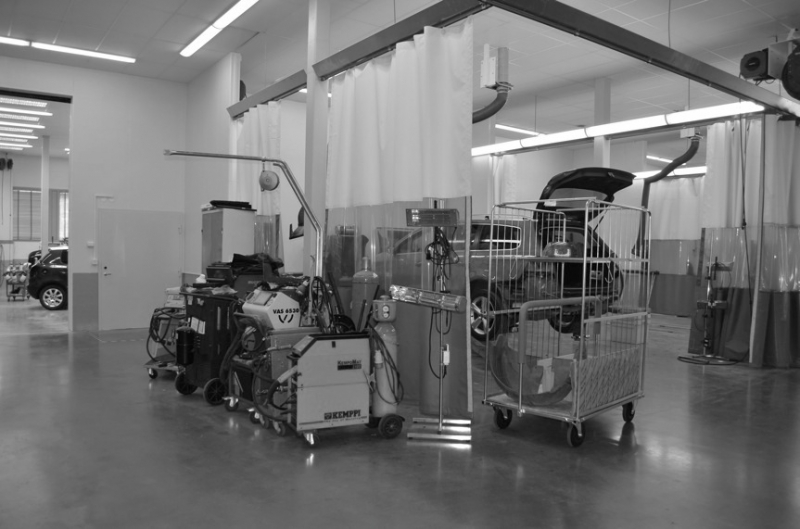 As part of the finalization process we recently had the pleasure to launch the toolkit to the intented users in quite an unusual way. Indeed, by playing a game...
The so-called business-negotiation simulation game was played by participants based on a real-life situation with data from the newly developed toolbox. Five teams were challenged to negotiate a new 3-year performance contract whereby each team represented the role of management, (OEM) car importer, insurer, customer or judge. The theoretical construct of the game was based on Harvard-negotiation theory and ADR/mediation principles with a little flavor of so-called "game of chicken theory". Constructs we are quite used to within Turnaround PowerHouse due to our turnaround research activities.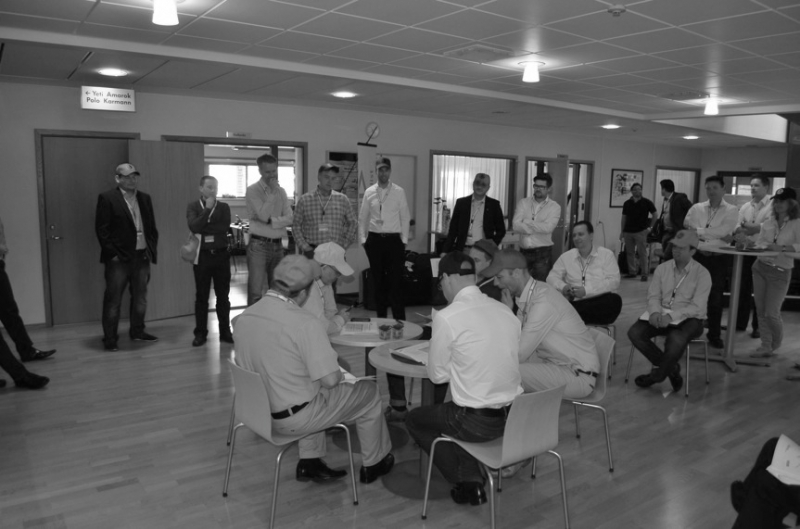 In an adventurous and exciting setting - in which time pressure was also an important element - about 35 professionals participated in the game as if they were involved in a real-life business operation. Solving the issues was made possible by using the new online toolbox. What a great day. What a great project. And what a great way, again, to learn in practice by using challenging game-simulations based on theoretical concepts.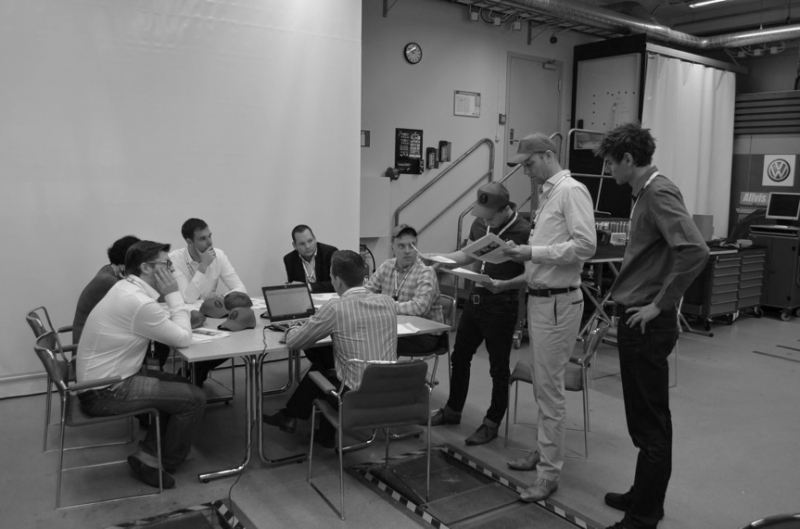 Thanks to all the participants for bringing so much joy, drive and excitement to the (improvised) car workshop classroom.
Adjö så länge. See you again!
Mark de Vos
For more information about the power of gaming in business situations, please do not hesitate to contact us.